Endorsements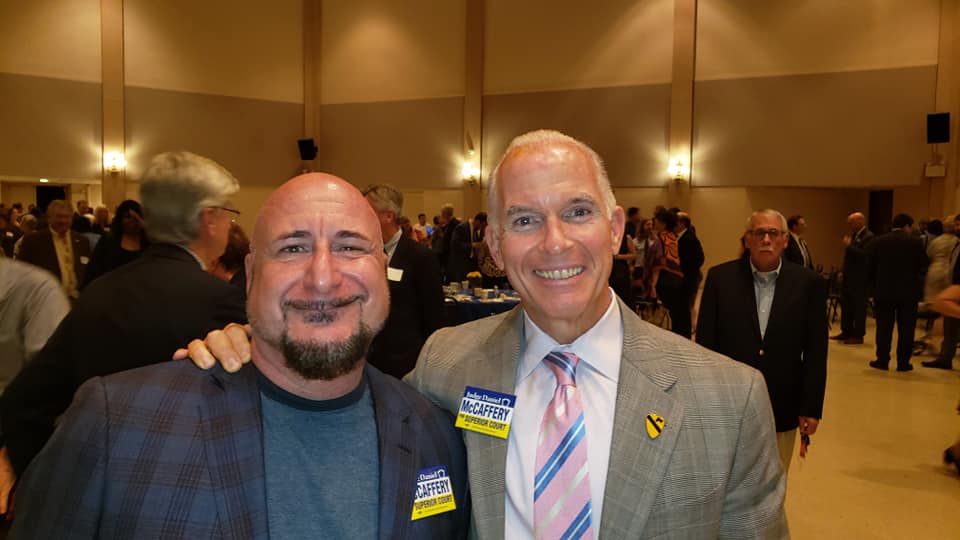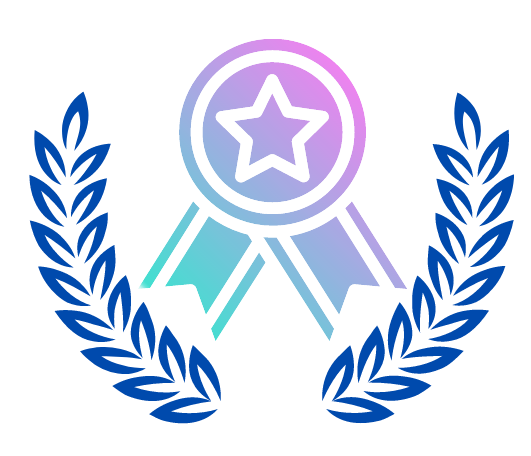 The foundation of Ricky's Pride PAC is to support and help elect candidates through direct voter contact, networking, fundraising, campaigning and financial contributions.
Supported candidates are candidates who are supported by the PAC and have been screened to ensure their political views and platform align with the advancement of equality for all persons as aligned in our mission.
Endorsed candidates have sought out our endorsement, completed a survey, and have been carefully reviewed and selected by our board.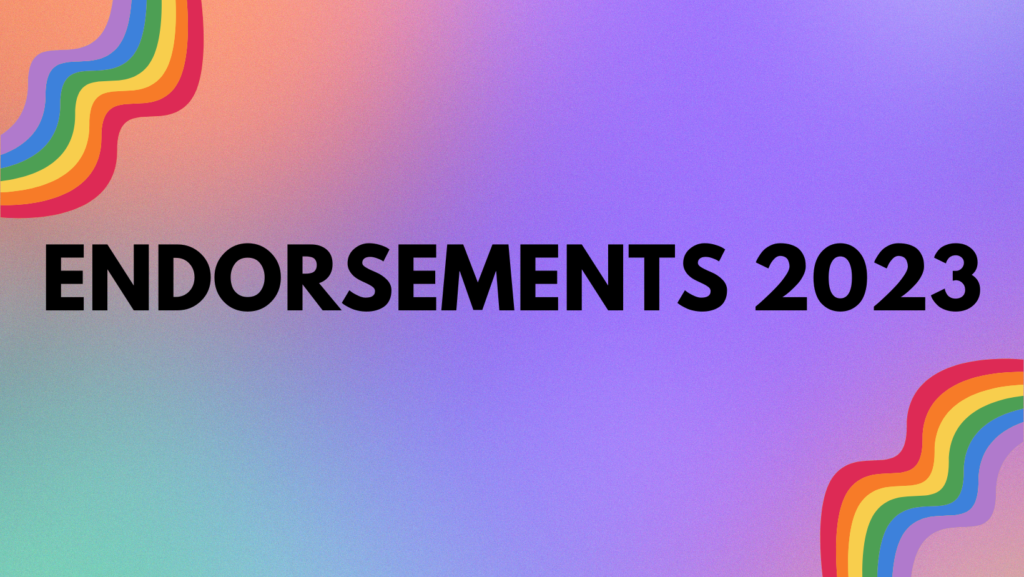 ---
Lori Schreiber (Re-elect)
Clerk of Courts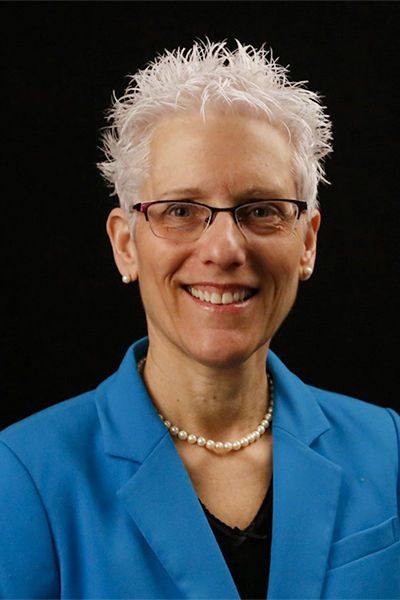 Lori Schreiber was elected as Montgomery County Clerk of Courts in November 2019. She is one of two openly LGBTQ people, and the first lesbian elected to a countywide, non-judicial position in Pennsylvania. Lori won her first election in 2005, as an Abington Township Commissioner, defeating a 24-year incumbent. This election made her the first openly LGBTQ+ person to win an election in Montgomery County.

Over the last three years, Lori has had the opportunity to achieve some key accomplishments in the Clerk of Courts office. The office culture has significantly improved through an approach that emphasizes teamwork and camaraderie. By implementing staff cross training and shifting tasks to newly added positions, the
office has improved customer service. In addition, by increasing celebrations,
adding an internal office newsletter, and encouraging such activities as holiday
decorating contests, there has been increased solidarity among staff members
which has been invaluable.

Efficiency is vital to a filing office. In the past, there were not clearly written office
practices and job descriptions on file. The newly created procedural flow charts
and job descriptions codified into a procedural manual will reduce mistakes and
increase productivity.

Just as important has been collaboration with external stakeholders, so the office
has increased visibility in community events throughout the county. Lori has
stressed the importance of second chances both in hiring practices and by
participating in re-entry events for formerly incarcerated individuals. The office is
currently working on sponsoring an upcoming activity for April which is Second
Chances Month. This tabling event will provide community information to re-
entrants and also to family members of currently incarcerated individuals.
When considering re-election, it is important to identify future goals. One of Lori's
goals is to continue increasing connections with those served by the office. The
upcoming Second Chances Event is one part of this larger outreach plan. The
office also intends to increase restitution collection efforts to further help
compensate victims of crime. And, a third goal is to continue to modernize the
office processes in a cost effective manner so that tax payer's money continues to
be well spent.
---
Judge Dan McCaffery
Pennsylvania Supreme Court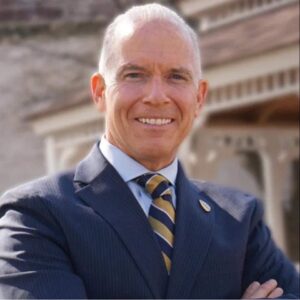 As an assistant district attorney, I prosecuted hate crimes where victims or members of the LGBTQ+ communities. I recruited, hired, promoted and made member partners of the LGBT+ community, and there's a judge I recruited and hired members of The LGBTQ+ community, including the only transgender law clerk in Pennsylvania's judicial system. I practice what I preach.
Everyone in any courtroom in which I am presiding will be addressed respectfully, which means using the name and pronouns that they tell us, not that anyone else decides, connote respect. While I continue to do everything in my power as a jurist to make Pennsylvania's court safe and open to everyone, and respectful towards everyone, one of the biggest factors here is the funding for legal aids organizations. They perform such a vital role in Pennsylvania and have helped so many people access name changes, deal with disrespectful and bigoted landlords, or overcome any number of unjust challenges that people face due to being members of historically disadvantaged groups.
Prior to taking the bench, I spent decades working with the Democratic Party and candidates. Many women candidates and candidates of color. I have always supported and understand the importance of diversity at every level and branch of government.
---
Brian Neft
Commonweath Court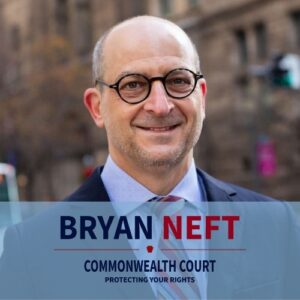 In over his 30 year career in law, 15 of which in a leadership role on the Allegheny County Bar Association's Board of Governors, and as its president, where he championed issues affecting women, people of color, and LGBTQ+ members of the legal profession. He promoted changes to the rules of professional conduct to prohibit bias, and chaired the committee responsible for drafting the ACBA's Code of Professionalism for the Bar Association, which is still in use today.
---
Robert Zeigler
Recorder of Deeds in Centre County PA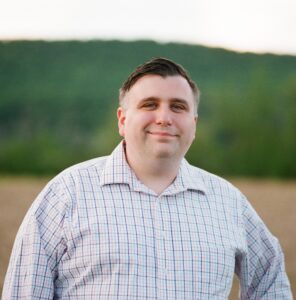 Robert is a candidate for the row office of Recorder of Deeds in Centre County PA. He is "vowing to bring a fresh perspective to the office through modernization, transparency and accountability."
We originally endorsed him in the 2022 when he was a candidate for State Representative in Centre County. Unfortunately, it did not end in his favor, yet it didn't stop him from getting back out on the 2023 campaign trail.
"The people of Centre County know that we need to get solutions to the issues we face today and to be proactive in addressing the issues of tomorrow". The Recorder of Deeds office is charged with recording, preserving and reproducing legal documents related to real estate in Centre County, and acts as the agent for receiving and disbursing real estate transfer taxes. It is important to have someone who will support and fight for our LGBTQ+ community, and we are thankful that Robert has stepped up again!
---
PAST ENDORSEMENTS
---
Thank you for your interest and we are excited to have you all as true Public Servants for🥳🤩PA!
RICKY'S PRIDE PAC has made contributions to the following advocacy organizations,
political campaigns or committees of:

Friends of Harold Hayes
Elect Gary Spillane
Friends of Ann Marie Mitchell
Robyn M Colajezzi
Friends of Nancy Guenst
Montgomery Township PA Democratic Committee
Friends of Jill Dennin
Elect Marlene Katz
Friends of Wendy Ullman
Friends of Jonathan Kassa
Friends of Steve Malagari
Josh Shapiro for PA
North Penn Democratic Committee
Friends of Joe Ciresi
Friends of Tiffany Boyd Hodgson
Friends to Elect Mike Doyle
Christina Finello for Congress
Friends of Jason Ruff
Friends of Lori Schreiber
Friends of Napoleon Nelson
Lansdale Democratic Committee
Malcolm Kenyatta
Montgomery County Democratic Committee
Friends of Ken Lawrence
Friends of Yaniv Aronson
Biden Victory Fund
Val Arkoosh for US Senate
Friends of Lori Schreiber
Friends of Chris Jaramillo
Friends of Noah Marlier
Team for Whitpain
Upper Gwynedd for Us
John Fetterman for US Senate
Friends of Tanya Bamford
Lamda Legal
The Welcoming Project, SAGA LGBT Community Center
Friends of Jason Salus
Friends of Tyler Titus
Deja For PA
The New Pennsylvania Project
Friends of Maria Collett
Franny PAC
Worchester Dems
Friends of Nicole Phillips
Friends of Antonetta Stancu
West Norriton Democrats
Mitzvah Circle
Towamencin Democratic Committee
Wissahickon Democratic Committee
Friends of Val Ridge
Friends of Greg Marcus Scott
Upper Moreland Democratic Committee
Friends of Austin Davis
MCCC Foundation
Mad 4 Pa PAC
Friends of Sean Kilkenny
Friends of Nancy Guenst
Maria for PA
Endorsement Process
Endorsement Process: Empowering Positive Change
Welcome to the endorsement process, where I believe in fostering visionary leadership and making a difference through our support for candidates who share my values and goals.
My Vision
Ricky's Pride is driven by a vision of a more inclusive, compassionate, and progressive society, advocating for candidates who embody these ideals and demonstrate a genuine commitment to positive change.
Endorsement
As the founder and visionary leader of this community, I am honored to endorse candidates whose values align with ours. I, along with select team members and other ad hoc community members, carefully assess each candidate's platform, actions, and dedication to the betterment of our community. This ensures a diversity of perspectives and maintains transparency throughout the evaluation process.
Candidate Questionnaires
Interested candidates seeking endorsement will complete detailed questionnaires that allow us to understand their positions, initiatives, and dedication to our shared vision.
Zoom Call Evaluation
Once the questionnaires are submitted,  a Zoom call with the candidate will be conducted. During this call, we will review the questionnaires and engage in meaningful discussions to gain deeper insights into their commitment to positive change.
The Power of Our Endorsement
Candidates who receive an endorsement can proudly display the Ricky's Pride endorsement seal on their campaign materials. This seal signifies their alignment with our shared vision and commitment to creating a positive impact.
Building a Better Future
Endorsements are not merely symbolic; they represent dedication to supporting candidates who will actively work towards the realization of our vision. Together, we can build a better future for all.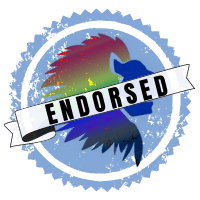 Put our PAC to work for you!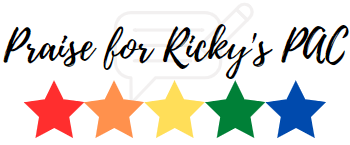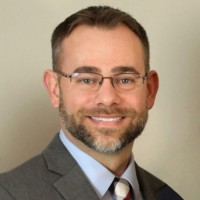 Tim MacBain- North Penn School Board
"When Richard is involved in the planning of your event, details matter. Whether the task is as basic as finding the right venue, or as complex as conveying the theme of an event to attendees, Richard is the one who rolls up his sleeves and gets to work. He'll have solutions prepared before you've realized theres a problem and will communicate effectively through the process. Long story short: Here's your guy."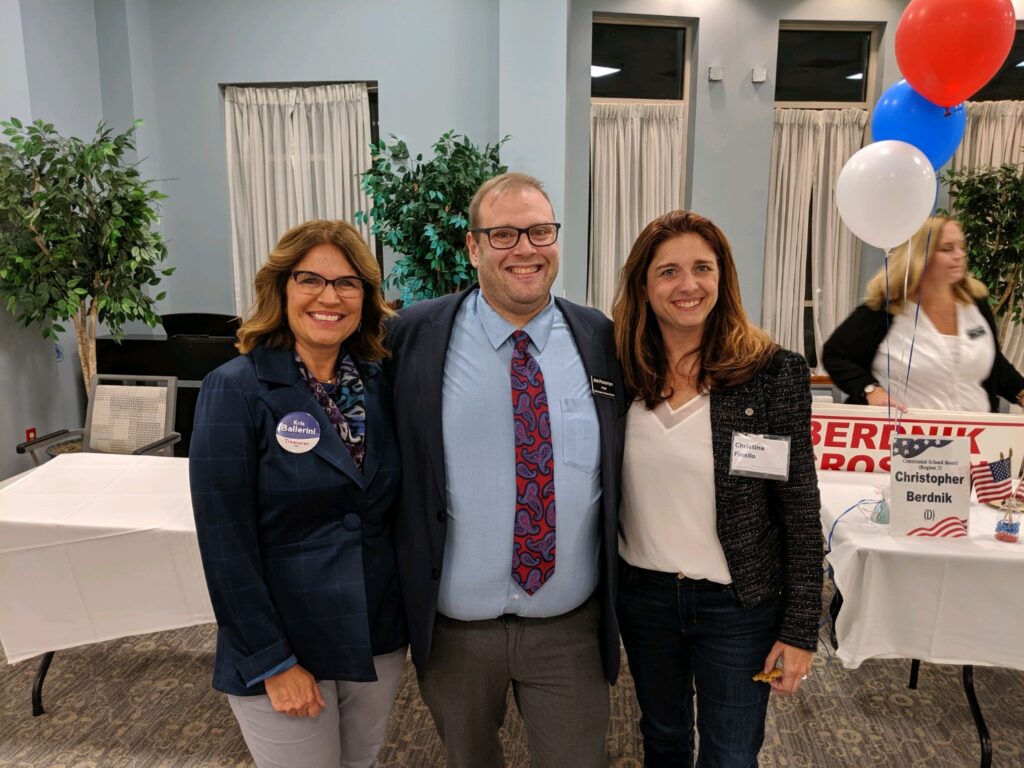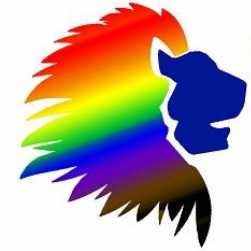 Ricky's Pride PAC
PO Box 312
Lansdale, PA 19446
[email protected]


If you'd like to donate by check, please make the payable to Ricky's Pride PAC and mail to:
PO Box 312
Lansdale, PA 19446
Powered with Pride