Our Mission
Ricky's Pride was formed in acknowledgment of the growing awareness within the Democratic Party that lesbians, gay men, bisexuals, transgender, queer/questioning, intersex, asexual people, and non-binary people (LGBTQIA+) should be fully and equally represented both in the community and in the nation.
It shall be the purpose of Ricky's Pride to make the Democratic Party, the body politic and its' elected officials, responsive to and responsible for the needs of all people, particularly, though not exclusively, the LGBTQIA+, feminist, people of color, members of the differently abled community, deaf and hard of hearing, and the intersectionality of these communities.
Ricky's Pride seeks to eliminate discrimination based upon real or perceived sexual orientation, gender identity and expression, race, age, and disability, while promoting freedom of choice and furthering
economic and social justice for all people.
Further, Ricky's Pride shall seek to promote legislation in conjunction with our goals and to vigorously oppose legislation that oppresses and/or restricts basic human rights. We also encourage LGBTQIA+, feminists, people of color, members of the differently abled community, deaf and hard of hearing people to run for public office.
Ricky's Pride believes that we have the responsibility to ourselves and to our society to affirm our role in the political arena. In pursuit of our goals, Ricky's Pride will work within the Democratic Party and other institutions.
Why We Are Democrats?

We Democrats are the oldest political party in America and the youngest in spirit. We will remain so, because we enjoy the challenge of government. Time and again, for almost two centuries, the Democratic Party has made government work — to build and defend a nation, to encourage commerce, to educate our children, to promote equal opportunity, to advance science and industry, to support the arts and humanities, to restore the land, to develop and conserve our human and natural resources, to preserve and enhance our built environment, to relieve poverty, to explore space. We have reached difficult and vital goals.

We recognize that the capacity of government is limited but we regard democratic government as a force for good and a source of hope.

At the heart of our party lies a fundamental conviction that Americans must not only be free, but they must live in a fair society.

We believe it is the responsibility of government to help us achieve this fair society
• A society where all people can find jobs in a growing full-employment economy;
• A society where all workers are guaranteed without question the legal right to join unions of their own choosing and to bargain collectively for decent wages and conditions of employment;
• A society where taxes are clearly based on ability to pay;
• A society where the equal rights of women are guaranteed in the Constitution;
• A society where the civil rights of minorities are fully secured and where no one is denied the opportunity for a better life;
• A society where both public and private discrimination based upon race, sex, age, color, creed, national origin, religion, ethnic identity, sexual orientation, economic status, philosophical persuasion or physical disability are condemned and where our government moves aggressively to end such discrimination through lawful means;
• A society where we recognize that the strengthening of the family and the protection of children are essential to the health of the nation;
• A society where a sound education, proper nutrition, quality medical care, affordable housing, safe streets and a healthy environment are possible for every citizen;
• A society where the livelihoods of our family farmers are as stable as the values they instill in the American character;
• A society where a strong national defense is a common effort, where promoting human rights is a basic value of our foreign policy, and where we ensure that future by ending the nuclear arms race.
This is our purpose & our promise.
Section 17 of The Charter & The Bylaws of the Democratic Party of the United States, as amended by the Democratic National Committee, January 19th, 2002
Meet The PAC
RICHARD (RICKY) BUTTACAVOLI
CHAIRMAN

Ricky's local work has inspired the passing of historic non-discrimination ordinances throughout Montgomery County. He worked with Montgomery County's Department of Health and Human Services to create an LGBTQIA+ health link on the HHS website, founded the Montgomery County Qmunity Center, and co-founded the Montgomery County LGBT Business Council.

Ricky has assisted various political campaigns including races for borough council, State Senate, State Representative, county row offices, school boards, and presidential delegates. Most recently, he served as the Human Rights Campaign's Field Manager for Bucks and Montgomery Counties for the 2020 presidential election. Ricky also serves on the Board of Directors for Montgomery County Community Colleges Foundation. Ricky holds a Bachelor of Professional Studies from LIM College in New York City and currently resides in Lansdale, PA with his precocious puppy, Greco.
Check out Ricky's recent Family Portrait article in the Philadelphia Gay News here.
CATHY PAGANO
ENDORSEMENT CHAIR

Cathy is a graduate of Cabrini University with a degree in Finance. After college, she joined a Berkshire Hathaway insurance company with specializations in various lines of business insurance, later leveraging those relationships as a Business Development Manager. Using her background in finance and accounting, she campaigned for Lower Gwynedd Township Auditor and won. Cathy is the first openly LGBTQ+ member to hold office in Lower Gwynedd government. She is an active member of Wissahickon Democrats and leading their communication efforts in the community. She also stepped up to be a committee person in her voting precinct of Lower Gwynedd.

JARED RUBINSKY
TREASURER

Jared (he/him/his) is a graduate from Penn State University, with a Bachelor of Science in Information Sciences and Technology. He has worked in Healthcare I.T. since 2004, focusing on Project Management, Financial Systems, Data Analysis, Reporting, and Database Administration. Jared grew up in Bucks County and since 2012, lives in Montgomery County.
The Endorsement Team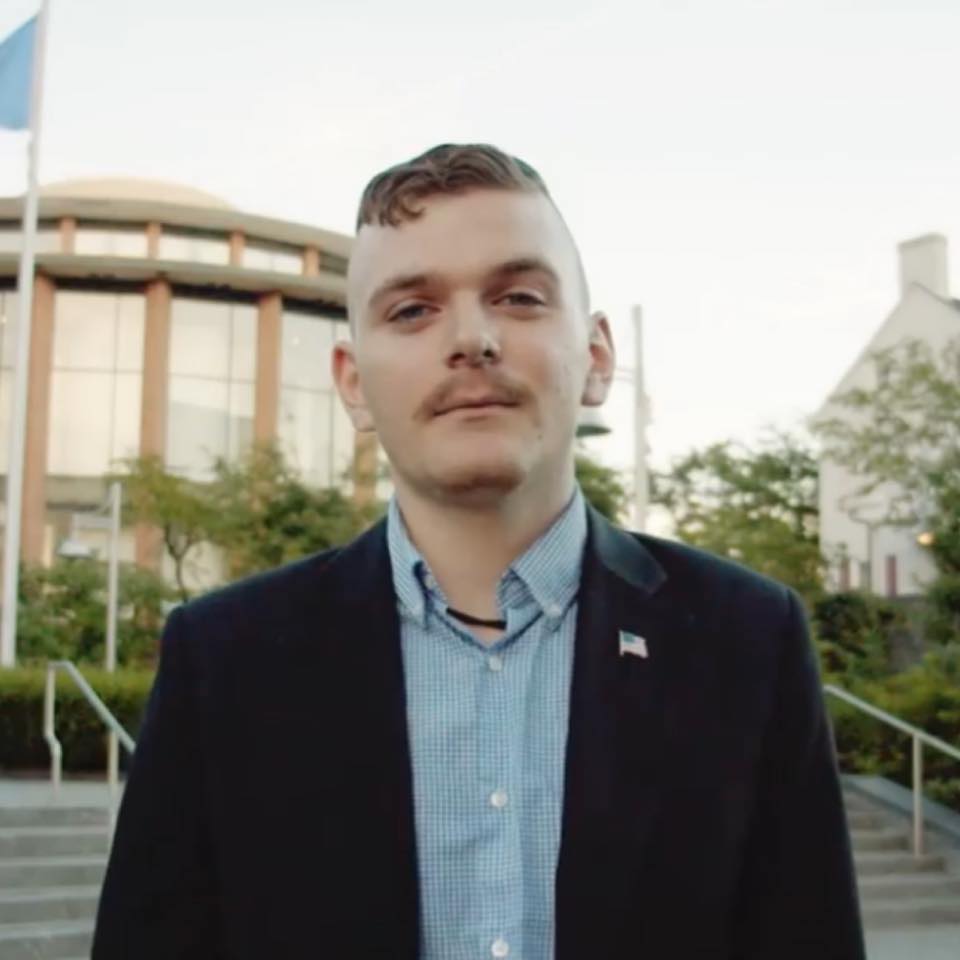 TIM HAYES
Tim was elected to Dublin Borough Council in 2019, becoming the youngest person to be elected in Dublin's history, as well as, the first openly LGTBQIA+ person. He also represents Dublin in the Bucks County Democratic Committee, and has volunteered/interned for numerous campaigns. Tim has a BA in History with a minor in Criminal Justice from Temple University. He is currently a graduate student at West Chester University, pursuing an MPA. Tim served in the Pennsylvania Army National Guard for six years as a Fire Control Specialist. Tim currently works for the Conservation Voters of PA as their Upper Bucks County Coordinator. He lives with his cat named "Cleo."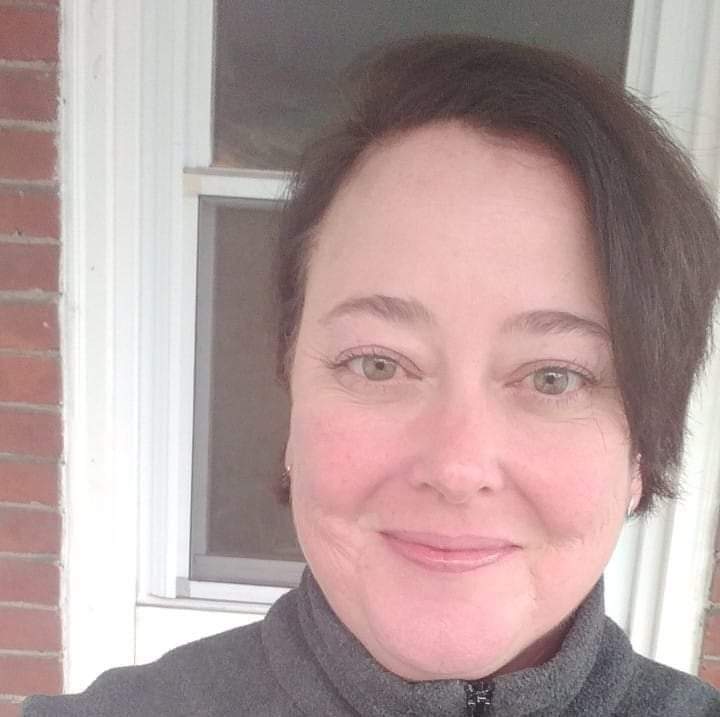 STEPHANIE JAMISON
Stephanie (she/her) has spent the past 24 years working as a social work clinician, administrator, and consultant. Stephanie received a Bachelor of Science from DeSales University and a Master of Social Work degree from Marywood University. She is an advocate and community organizer with a passion for disability justice, harm reduction, LGBTQIA youth and their families, community power-building, and the use of peer support and mutual aid as alternatives to traditional models of social service. Stephanie is the co-founder of Souderton Area for All a grassroots advocacy organization for equity, diversity and inclusion and is the Strategy and Operations Advisor for the Pennsylvania Harm Reduction Network.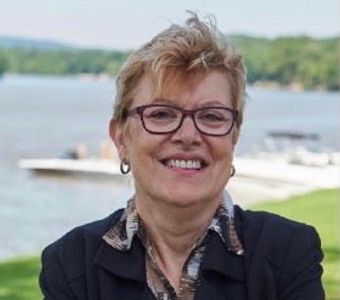 ANNE PAVONE
Anne is a retired application engineer and is a political activist who believes that engaged citizens can make a difference. She has spoken to hundreds of voters about their concerns and values. Anne was elected to and is currently a member of the board of commissioners in West Norriton township. She is a committee person for the West Norriton Democrats. She is concerned about the environment and fairness in government for all citizens. She has lived in West Norriton for 15 years with her partner, Karen.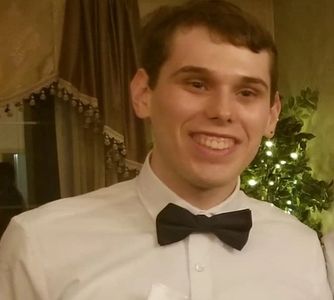 NICOLAS SANTIAGO
Nick is currently a student at West Chester University, studying Geosciences with a concentration in Earth Systems and works at the Pennsylvania Department of Environmental Protection. He has been a political activist since 2017, volunteered for several Democratic campaigns, and was formerly a committee person in Bucks County. He currently lives in Phoenixville with his husband Scott and their three dogs, three turtles, and chameleon.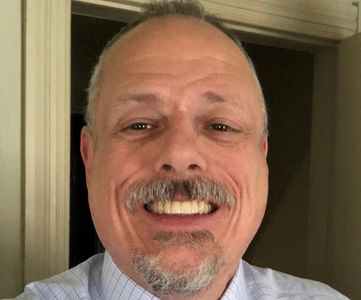 JONATHAN SHEWARD
Jonathan holds a Bachelor of Arts and Sciences from Drexel University in Philadelphia and has worked in I.T. for 30 years. He was elected to Ambler Borough Council in 2013 and served one term for 4 years. During his time in office Jonathan chaired the Borough's Finance committee and supported progressive ordinances, notably he was responsible for introducing "Ambler's Non-discrimination Ordinance" and the "Ambler Borough Human Relations Commission". Jonathan now lives in Lewes, DE with his cat Dakota.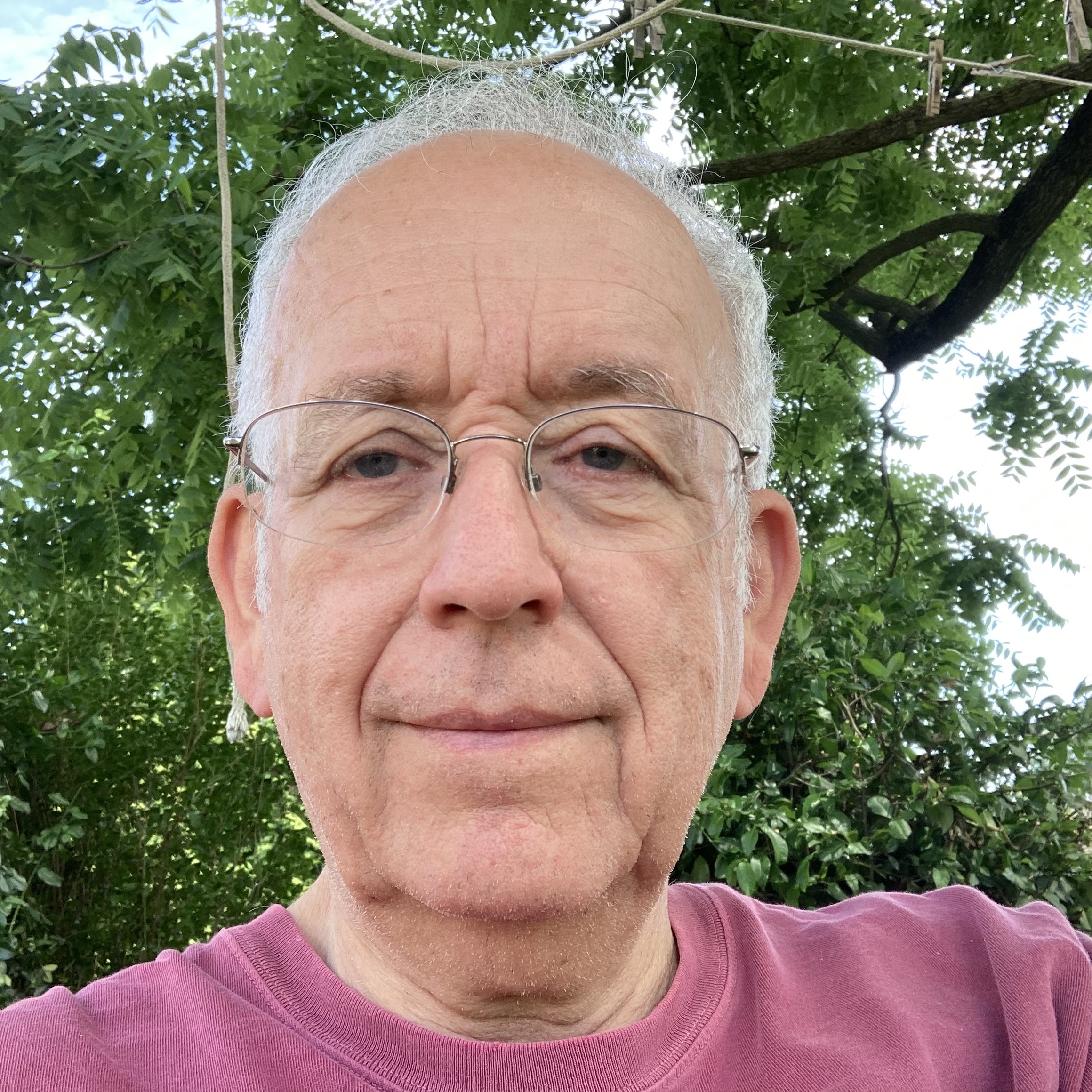 RICHARD DETWILER
Richard grew up in Bucks County, and after obtaining a graduate degree in anthropology, he lived in Spain for several years. After returning to Pennsylvania, Richard worked in refugee resettlement programs at Lutheran Children and Family Service. Richard and his wife Hong-Nhung met, were married at Trinity Lutheran Church, and started their family all in Lansdale. In 1991 they moved to Souderton, where they continued to raise their three children Elizabeth, Sarah, and Peter.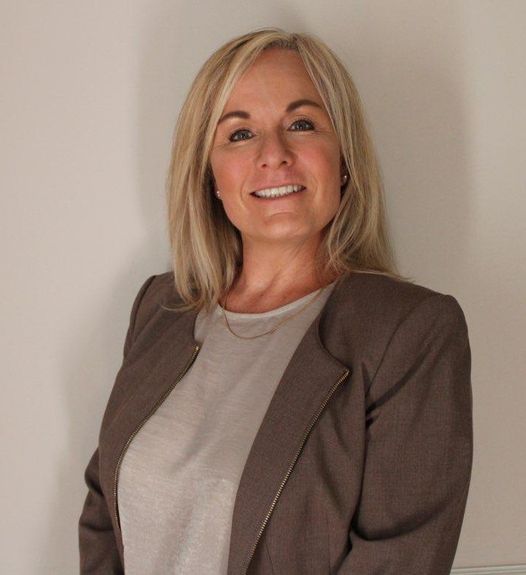 Colleen Colbert Mroz
Colleen has been an Educator for nearly 15 years. She has earned 2 Masters Degrees and holds a B.A. from Temple University with a concentration in Political Science and Public Administration. Colleen sees herself as an advocate whose life trajectory has been shaped by roles and accomplishments driven toward diversity and change engagement both personally and professionally. She is a current education Administrator and previous teacher for North Penn and Philadelphia School Districts.
Colleen has been an active and involved member of Pennsylvania State Education Association (PSEA) and has worked on numerous state and national campaigns. Her two biggest passions are safeguarding and improving public education and creating inclusive structures, systems and communities. She believes increasing access, rights, and equity for every person is good for all people. As an educator, Colleen has extensively researched the impact of trauma on disenfranchised and marginalized students and works tirelessly to ensure they are not re-traumatized by the climate, culture, or policies of our education systems.
JUSTIN ROIG
IN MEMORIAM- JOHN LYON

"John was a tremendous help with getting the committee off the ground as treasurer. He was always available to help out at LGBT events. He could always be counted on. We continue our work in his memory."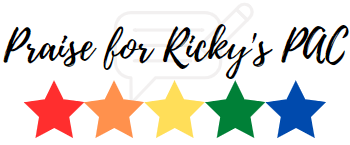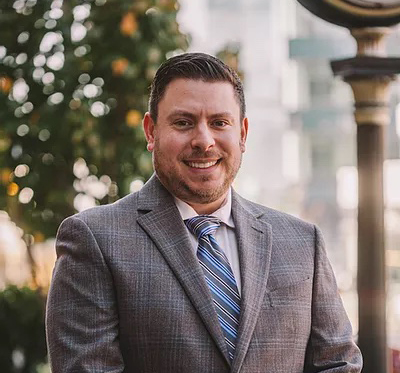 Yaniv Aronon- Mayor of Conshohocken
"Richard is a passionate advocate for the LGBTQ+ community. He is one of the hardest workers that I have ever met, a loyal friend and fierce organizer. He stands up for representation of minority communities and champions diversity through networking, major events, fundraising and trainings, among many other forms of advocacy."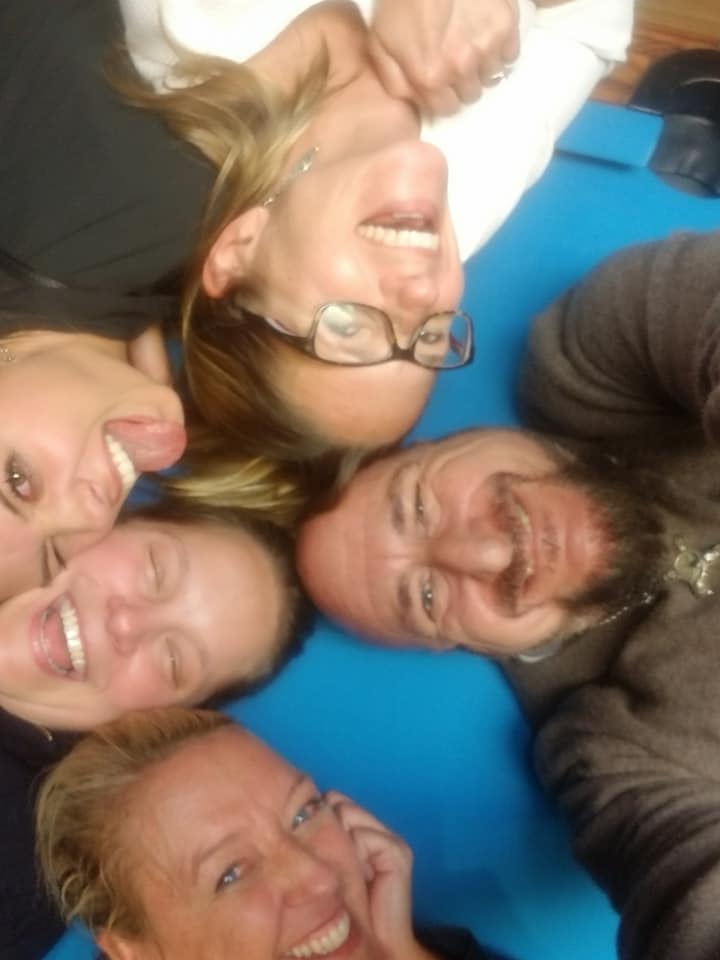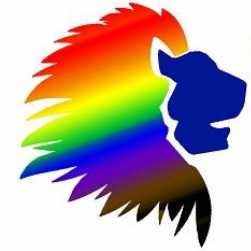 Ricky's Pride PAC
PO Box 312
Lansdale, PA 19446
[email protected]


If you'd like to donate by check, please make the payable to Ricky's Pride PAC and mail to:
PO Box 312
Lansdale, PA 19446
Powered with Pride