Guerrilla Gay Bar
Montco's LGBTG+
Pop-Up Bar & Coffeehouse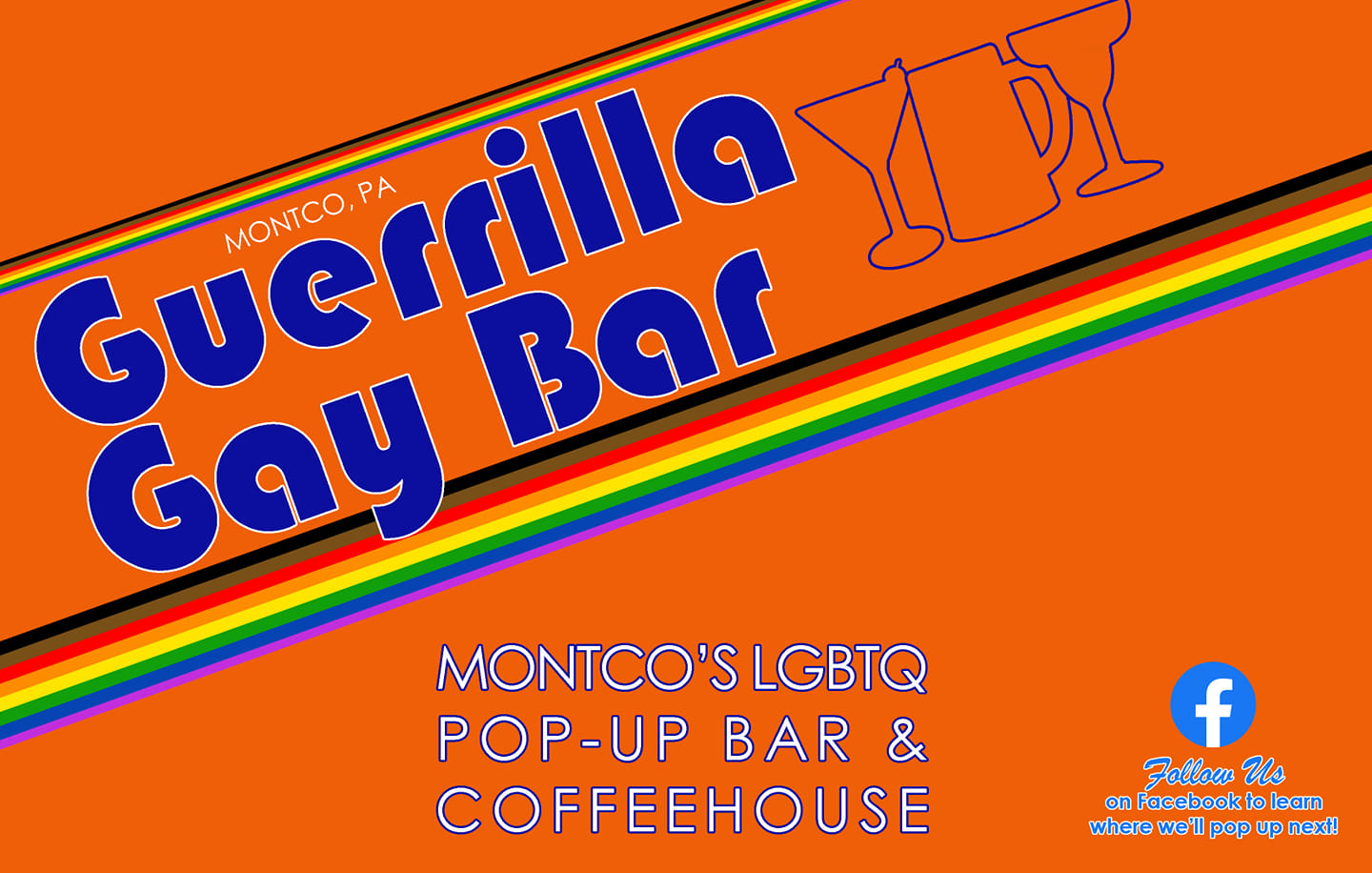 Join Guerrilla Gay Bar Montgomery County, PA when we randomly take over a different bar in Montgomery County, PA and make it LGBTQ. Watch out for the Coffee House Edition at a local coffee house.This is about community building (esp Coffee House Edition.) History shows wherever there is a gay bar, there is a Pride Center, Pride Festival or Parade, and other/or other forms of LGBTQ+ camaraderie. This effort is an attempt to cultivate that here in Montgomery County. It is also about having fun and building a strong vibrant cohesive LGBTQ community in Montco.
Upcoming Events
Past Events
JUSTICE & JOY
PRIDE CELEBRATION
6 HOUR DANCE PARTY
SATURDAY, JUNE 18TH 2022
5:00 – 11:00 PM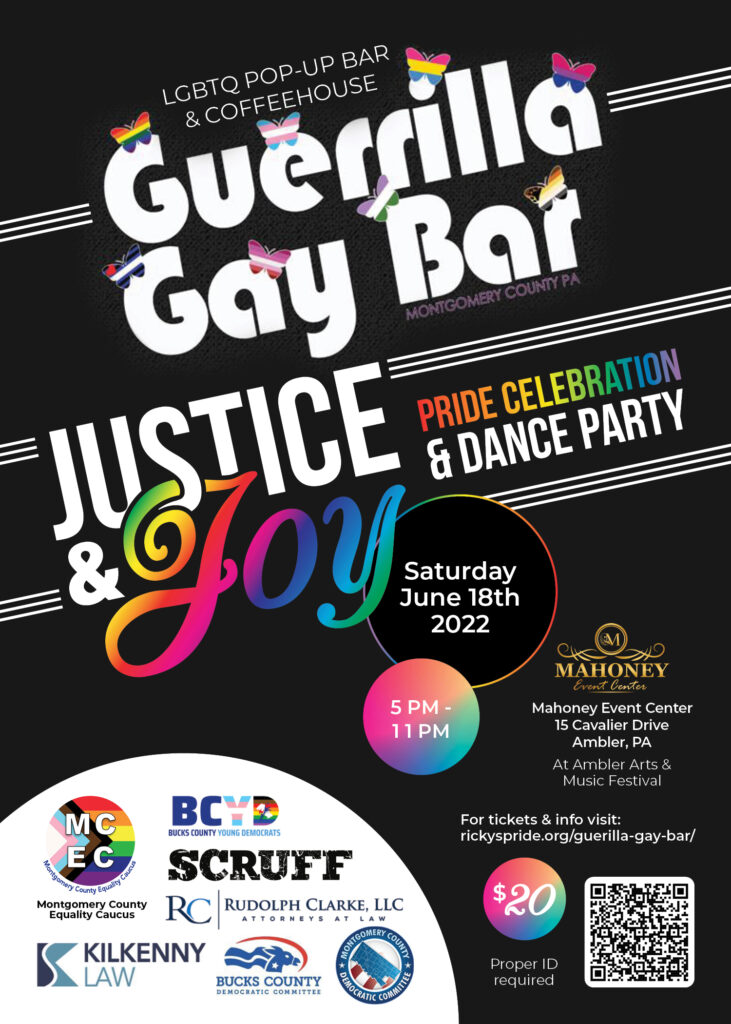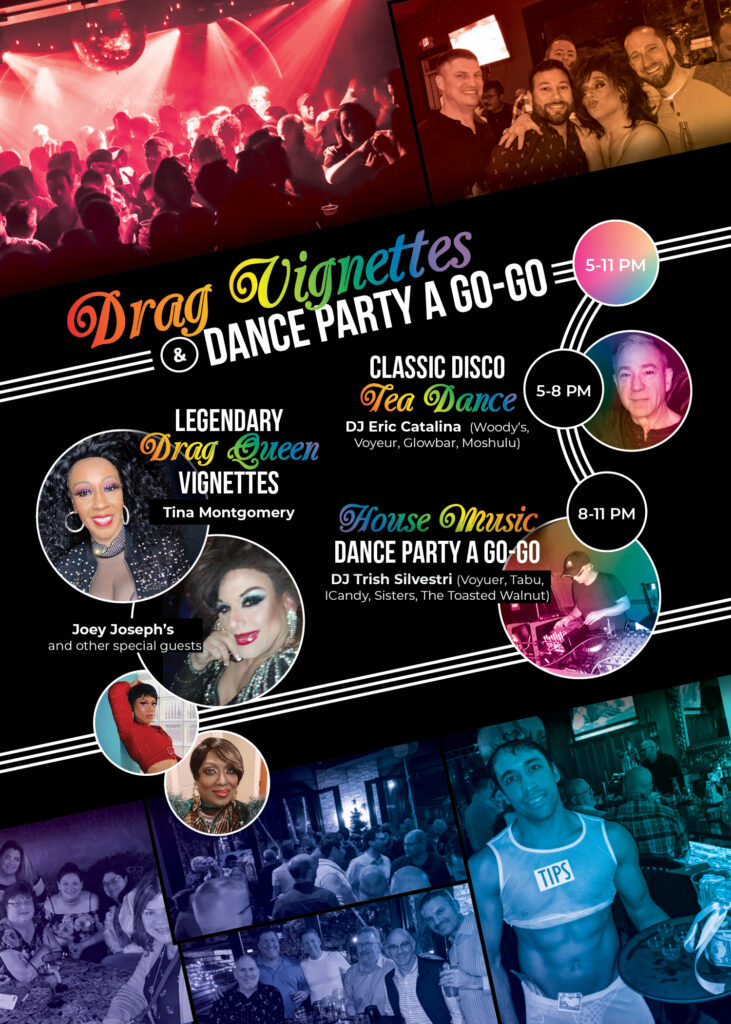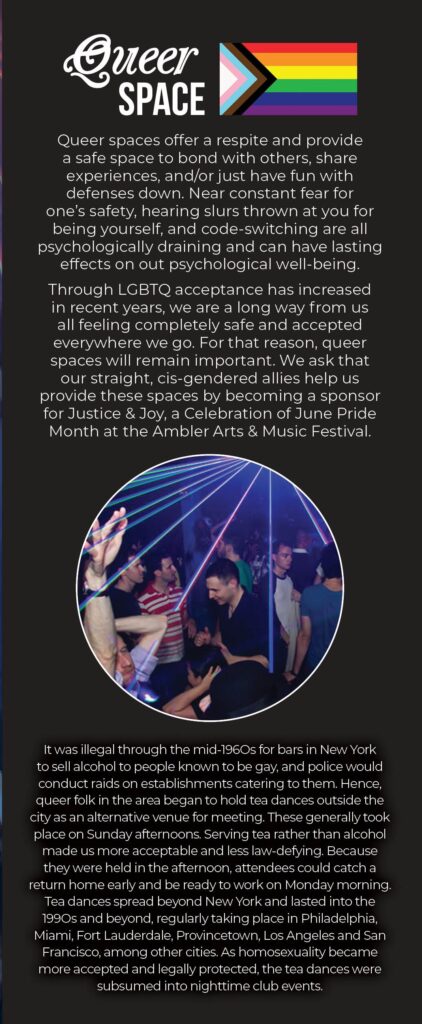 Lansdale Pride Parade 6.28.2021
2.8.2020 Guerrilla Gay Bar – Coyote Crossing Conshohocken
1.11.2020 Guerrilla Gay Bar – Coyote Crossing Conshohocken
---
All Proceeds for Guerrilla Gay Bar benefits Ricky's Pride PAC. Ricky's Pride PAC is an LGBTQIA+ PAC serving Montgomery County and the surrounding region with LGBTQIA+ related news, events, and important resources. We pride ourselves in thoroughly vetting candidates and organizations who share our LGBTQIA+ values by monitoring voting records, public comments, and their commitment to our community.