Upcoming Events
Ricky's Pride hosts events to celebrate and support our partner organizations, endorsed candidates, and the causes that we seek to advance. Our events are a great opportunity for the community to gather together while working toward our goals of a more equitable society.
---
---
Breakfast with Champions
Join us for a morning of networking with Champs before Ricky's Pride Flag Raising & Ceremony!
Sunday, June 11, 2023
9:30am – 11:30am
General Admission $30:
https://secure.actblue.com/donate/pride.breakfast
Lansdale PA location provided upon RSVP: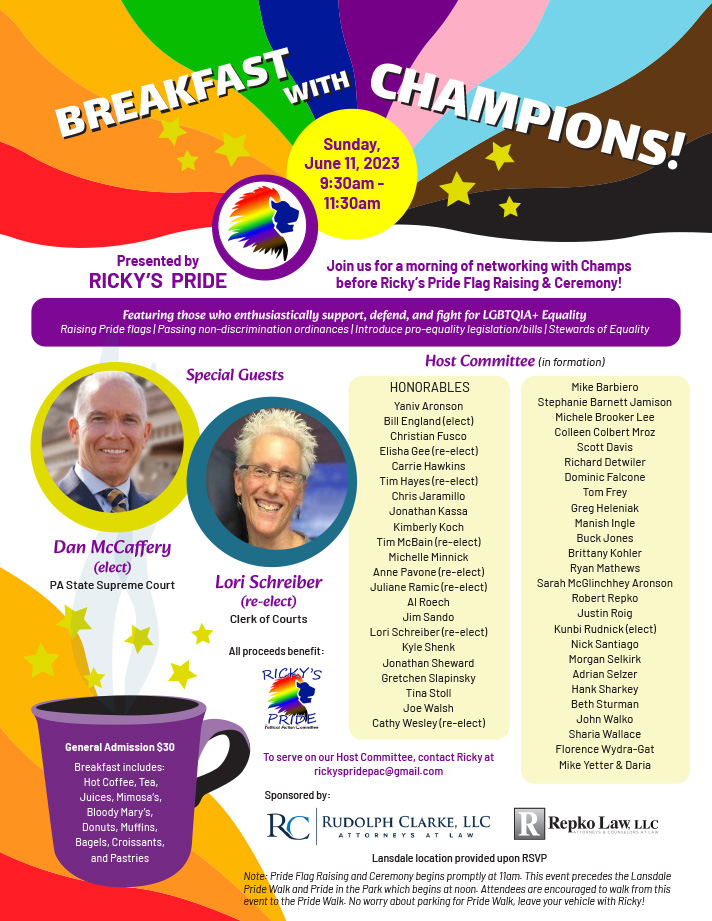 Ricky's Pride PAC Calendar
Check out our calendar to stay current on LGBTQIA+ Events in Montgomery County and the surrounding area! Ricky's Pride regularly updates the event calendar.
loading...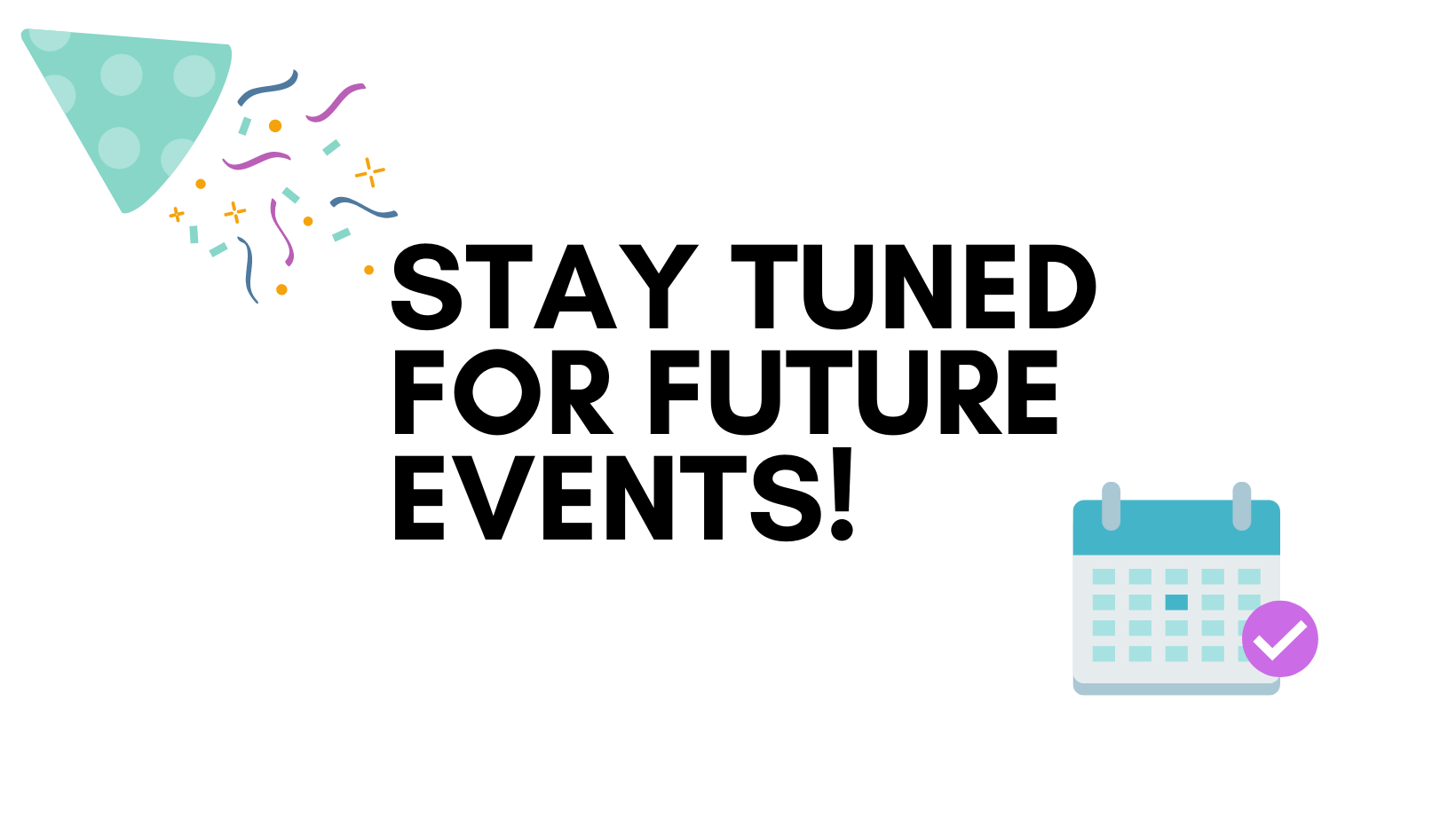 To Add An Event to Our Calendar
If you are an endorsed candidate or a partnership organization or democratic committee that works with Ricky's Pride, You may submit the event to [email protected] and once it is approved — we will add it to our calendar.
TRY YOUR BEST TO AVOID OTHER EVENTS—this way supporters can attend as many events as possible! Also note that all events submitted need to be submitted two weeks in advance of the date of the event.
ASL Interpreters may be available on request. Ricky's Pride values accessibility. All events are handicap accessible unless otherwise noted.
Questions or comments, please email us at:

[email protected]
Awards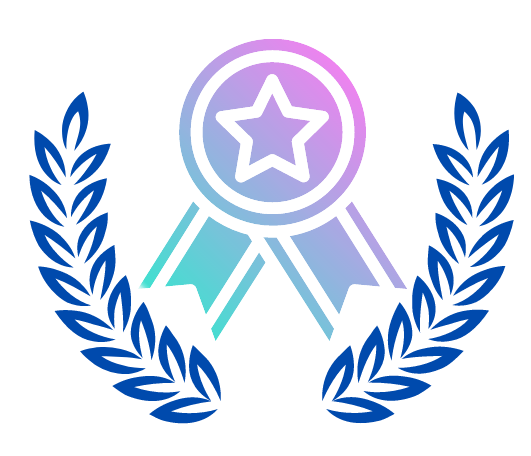 Ricky's Pride would like to recognize those in our community, including both our members and our allies, for extraordinary work that goes above and beyond the call of duty. Each year our PAC will announce awards to honor and distinguish our volunteers, members, neighbors and friends who have exceeded all expectations in the fight for true equality.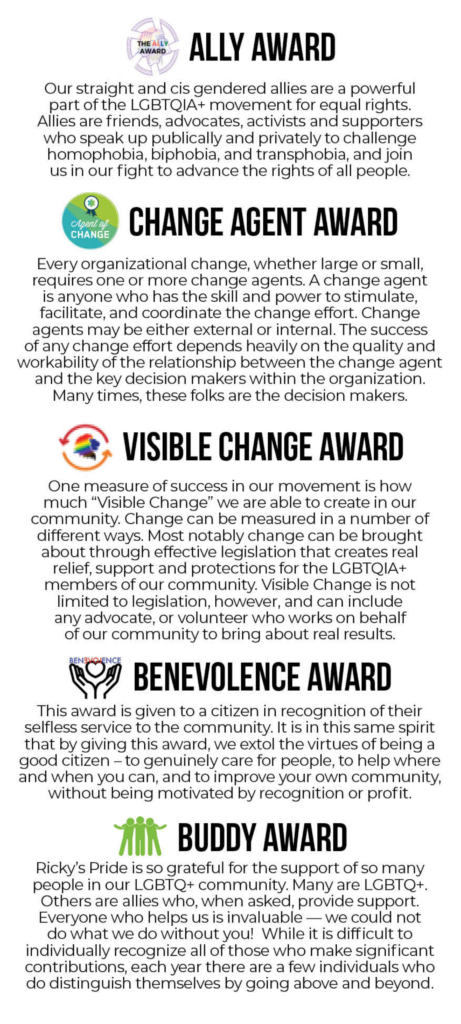 Past Events